Tijana Kargovska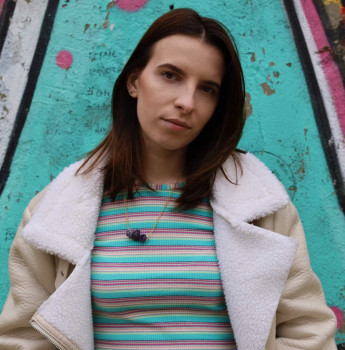 Instagram Stories was introduced as a feature to fight off the popularity of Snapchat, and surprisingly, it gained extreme popularity. Over 500 million users worldwide are currently using the 'My Story' feature, and the percentage is even more surprising - 86.6% of all Instagram users are posting on their stories.
Instagram keeps updating this feature, but unfortunately, not many of them are allowing its users to add multiple pictures for a single Instagram story. There are a lot of tips and tricks on how to make your Instagram stories look nicer and more fun, so keep reading if you need to learn how to add more photos to a single Instagram story.
How to put multiple pictures in an Instagram Story
In case you want all the pictures you're about to post to be full-size, you can do that by selecting 2 or more images and adding them to your story the way you normally do. But, if you want to give your Instagram stories some creative touch, here's how to do it:
Open your Instagram app, click to create a new story in the top left corner. You will need a background first, so you can add any picture, click on the color palette, and hold it longer anywhere on the screen. This action will create a background. You cannot use a video to do this. However, there are several workarounds that can help you add multiple videos to your Instagram story.
Go to your Camera Roll, and open one of the pictures you want to share to your story. Click on share, and then click on Copy to copy the image to your clipboard. It doesn't have to be precisely an image of something; you can use a screenshot or an image of a symbol, for example.
Open your Instagram stories again, and open the sliding pop-up at the bottom of the screen in the left corner. Click on Add Sticker, and in there, paste the image you just copied. You will be able to adjust the photo by resizing and placing it on a different part of the screen to your Insta stories.
Repeat this process until you've added all of the photos you wish to share in a single Instagram story.
You can add filters and stickers as you usually do when you're editing photos.
Besides this, you can add a picture by using the option to take a selfie which will show up in a medium circle on the story. You can find this feature at the top of your screen. Click on the sticker, and select the photo sticker feature.
If you want to edit your photos more, since Instagram's editing options are limited, you can always download apps that allow you to make a photo collage from the App Store and edit them before posting.
Some apps that we would recommend that have good reviews are Canva, Diptic, Moldiv, and PicStitch.
Conclusion
If you want to share multiple pictures in a single post, Instagram launched an app, Layout, which allows you to create collages with photos from your gallery. This feature also exists for Instagram stories, but unfortunately, you cannot add photos from your camera roll; the images have to be taken at the moment you open this feature.
In this article, we covered how to add multiple pictures to an Instagram story.
If you liked this article, check out: How to Remove an Account From a Group Chat on Instagram.