Tijana Kargovska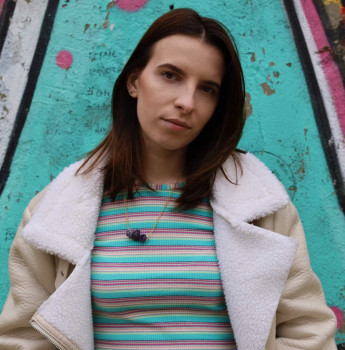 With newer iPhone models that do not have a home button, activating Siri is a bit odd as opposed to what most of us were used to, up until the iPhone 8 Plus.
However, activating Siri is not complicated at all. Apple may have removed the home button, but they created a new simple shortcut for users to reach their virtual assistant with only a click.
The same steps we will guide you through, work for all iPhone 11 series - 11 Pro, 11 Pro Max, but also iPhone 12 series and above.
How do I activate Siri?
Previous iPhone models, until iPhone 8 Plus had a home screen button, which activated Siri.
However, new generation iPhones have no home button, thus making activating Siri a bit complicated.
Luckily, Apple created a new way of "summoning" Siri, and it's as simple as it used to be.
Pressing the side button
If you press and hold the side button on your phone (the button used to lock and unlock your phone), Siri will activate.
Saying 'Hey Siri'
If you just say 'Hey Siri', your virtual assistant will be activated. You can ask questions directly, or give her orders such as "Play ___ from Spotify".
How do I locate the Siri app on my phone?
One of the newer updates is that Apple products do not have an app made specifically for Siri settings.
The virtual assistant is only activated by the two methods we mentioned before.
The reason why there is no app that you can find within the phone is because Apple considers Siri a part of their operating system, pretty much the same as with your phone telling the time, or being able to receive or send calls.
How do I set up Siri settings on my phone?
Siri is automatically activated on your phone after turning it on for the first time.
However, there are adjustments that can be made within your iPhone settings, such as language, voice, which button to press to activate Siri, or whether you want your virtual assistant to have a male or female voice.
To locate these settings, follow these steps:
Open the 'Settings' app on your phone, and under 'General' look for 'Siri & Search'.
Click on the 'Siri' section, and on the new page, you will see all Siri settings, and all possible adjustments you can make.
Listen for 'Hey Siri'
If you toggle the button on this feature, Siri will be alerted once she hears you saying 'Hey Siri', and will be activated.
However, turning this feature off will not activate Siri using voice commands.
Pressing side button
If this feature is set as 'On', Siri will be activated if you press and hold the button on the right side of your phone.
However, users reported accidentally pressing the button too long and activating Siri when they don't need her, so if you want to turn this setting off - toggle the button next to the feature.
Allowing Siri when locked
Having this setting as 'On', will allow you to access Siri when your phone is locked, using both voice control and pressing the side button.
However, if Siri is taking unwanted action on your phone while locked, it would be best to turn this feature off by toggling the button next to it.