Tijana Kargovska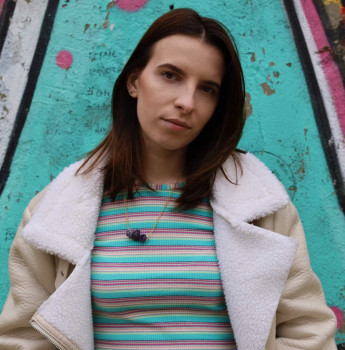 Ever wanted to stop seeing a certain user's Instagram story without unfollowing them? Well, now you can.
No need to feel guilty for wanting to mute or restrict a user - we all have that acquaintance from high school that keeps posting the same loud videos on their story every day.
Luckily, Instagram rolled out a new feature, where you can mute people's stories, as well as posts, without them knowing.
Therefore, if you want to scroll through Instagram in peace, and not be bothered, all this can be done in a few easy clicks, and here's exactly how.
How to mute a person's story on Instagram
The process is the same for both iOS and Android users.
First, you'll need to open the app on your phone.
If the person has a story and it's showing up on your feed, tap and hold the profile picture of the user.
Select 'Mute', and then click on 'Mute Story'
In case that person's story is not showing up in the 'stories' section, here's how to do it.
Look up the person whose story you wish to mute.
Right below their bio, click on the 'Following' button.
You'll see a couple of sections, including 'Add to Close Friends', 'Restrict', 'Mute', 'Unfollow'.
Choose to mute their story. If you want to, you can also select muting their posts, this way neither their stories nor their posts/reels will be showing up on your feed. Bear in mind that muting their posts or story is different from unfollowing.
If you want to keep seeing their stories further on, follow the same process as above, just select unmute.
Another option that Instagram has integrated is hiding your story from certain users. Here's how:
Open your profile by clicking on the icon in the bottom right corner.
Tap on the three horizontal lines in the top right corner, go to 'Settings.
Click on 'Privacy', and then click on 'Story'.
The first section is 'Hide Story from', click on it, and select the users you wish to hide your story from.
If you mute someone's posts/stories, this doesn't mean you won't be able to see their stories ever again. You can just open their profile, and you'll be able to see what they posted. If they have a new story posted - you'll see the colored circle around their profile picture. Tap on it, like you usually do, and you'll see what they shared!
Learn how you can also hide someone from seeing your story on Facebook.