Ivana Kotorchevikj
Google Chrome is the default browser on Android and the browser of choice for many iPhone users. It offers many handy features for storing your browsing data. One of the most helpful is the bookmark option, which allows you to save sites that you want to visit later.
The bookmark option is especially convenient when you are doing research or looking for certain information. If you are using an Android phone, you may have been in a situation where you have a dozen or more tabs open.
In this case, you have probably also asked yourself if it's possible to bookmark all open tabs so you can reopen them later. Read below to find the answers to your questions.
How to bookmark all tabs on Chrome on Android
If you are using Chrome on a PC or laptop (Windows, Mac, or Chromebook, there is an option to bookmark all open tabs at once. You just need to tap on the three dots in the upper right corner of the Chrome screen, click on Bookmarks and select Bookmarks All Tabs.
Unfortunately, Chrome is a bit limited in its mobile versions. Currently, there's no option to bookmark all tabs on Android. You can save individual pages as bookmarks, however, there's no option to bookmark all tabs in one step.
However, there's a workaround to save all open tabs as bookmarks.
Note: You will need your PC or laptop for the workaround.
First, you need to log in to your Chrome account on your mobile device and PC. You can have both devices working simultaneously.
On your phone, open all tabs in Chrome mobile you want to bookmark and tap on the icon displaying the number of open tabs on the top-right corner to see all your open tabs.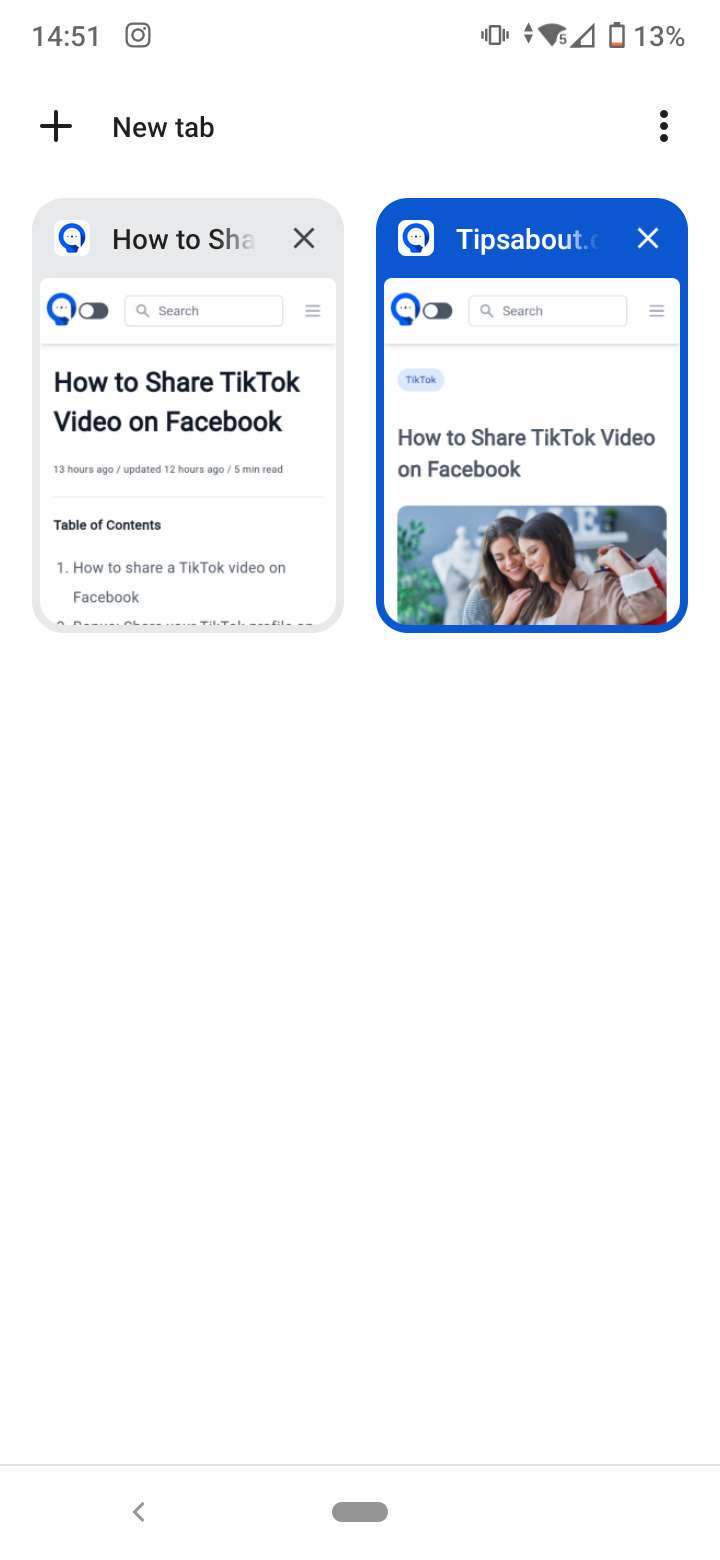 Next, open the Chrome browser on the desktop and click on the three dots icon in the top-right corner.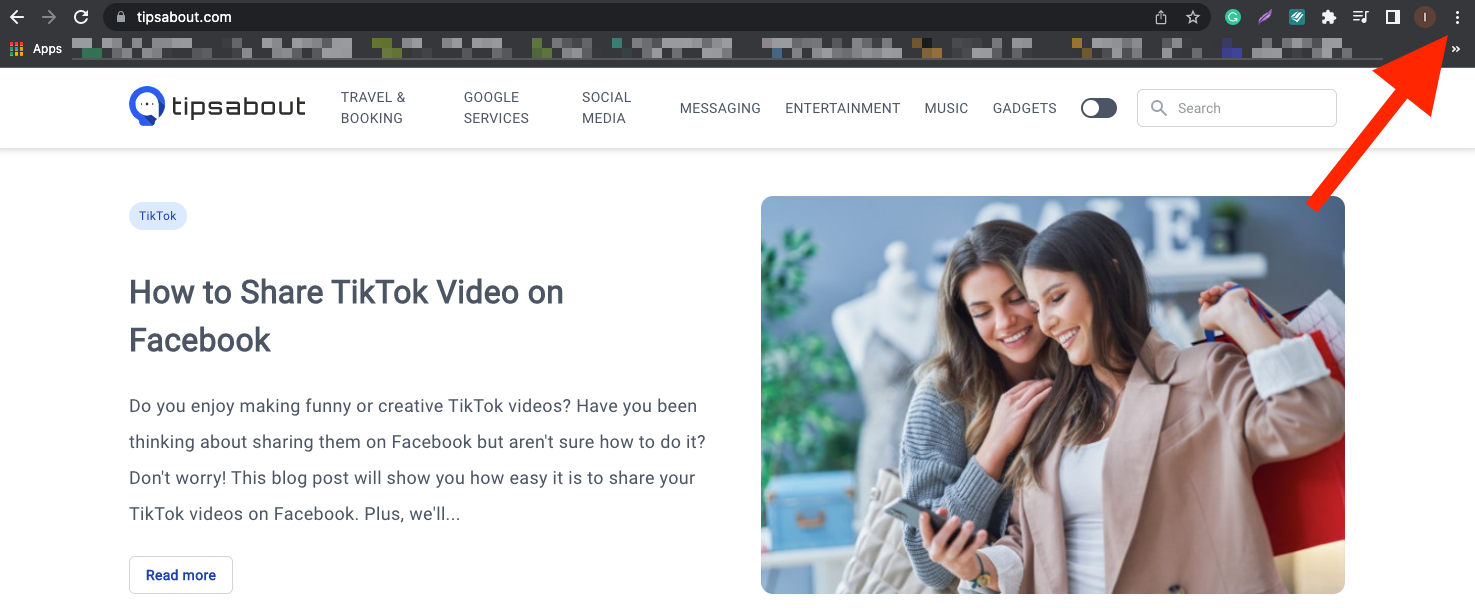 Go to History > History.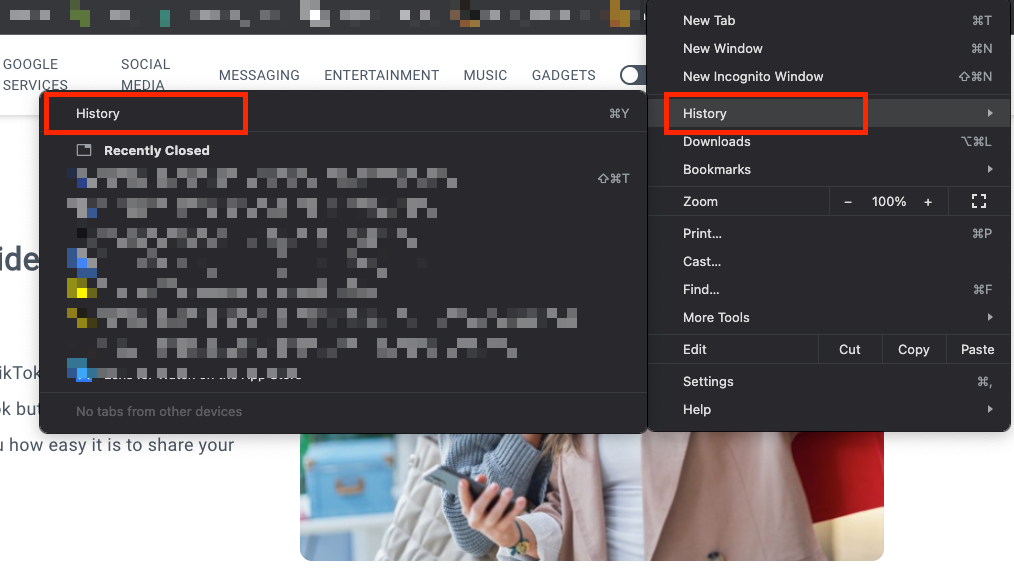 On the History page, click on 'Tabs from other devices' on the left-hand menu. Here, you should be able to see all open tabs on your other devices, including your phone, that are synced with the Google account you are signed into in the Chrome browser. The list might also include tabs you've recently closed.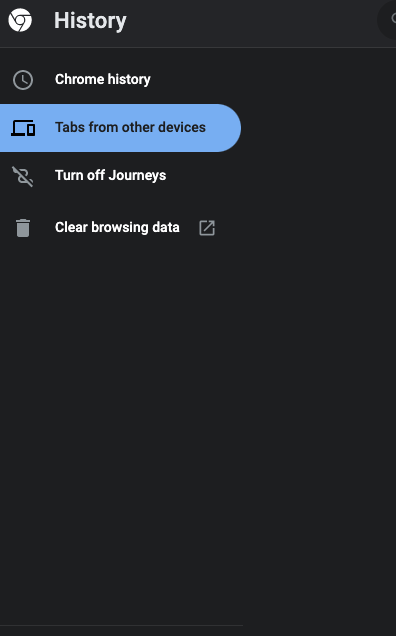 Open the pages individually on the Chrome desktop to bookmark them all on the bookmarks toolbar or a specific bookmarks folder.
Once you open all the desired pages, you can bookmark all tabs at once in two ways:

Right-click on an empty area on the browser's title bar (to the right of the open tabs) and select Bookmark all tabs.
Click on the three-dot menu in the top-right corner and select Bookmarks > Bookmarks all tabs.

The bookmarked tabs will be saved on the Android version of Chrome as well.
Tap on the three dots icon on Android Chrome, then tap on Bookmarks and go to the Bookmarks folder you chose to save the pages to previously.
You can now open all the bookmarked pages you want on your Android.
If you want to open several of the bookmarked tabs at once:
Tap on the three dots next to the bookmarked pages on the list and tap 'Select'.
A selection menu will open up. Check all the pages you want to open, then tap on the three dots on the top corner and select 'Open in new tab'.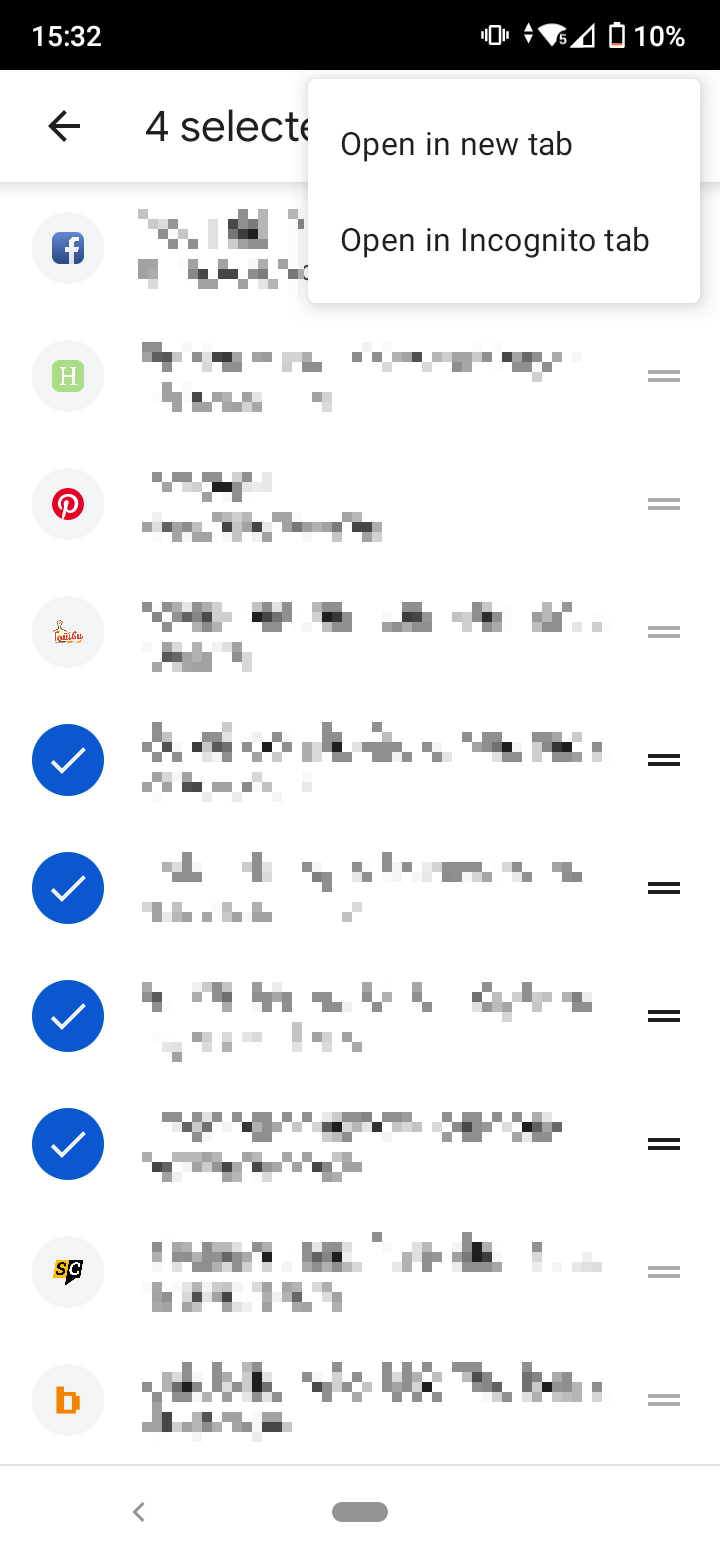 Why can't I see open tabs and bookmarks from Chrome in Android on Chrome on a desktop?
If you opened Chrome on the desktop and don't see the tabs opened or bookmarks from Chrome on your Android it might be because your Chrome sync is off.
When you log in with the same Google account on Chrome on different devices, Chrome syncs your browsing sessions and tabs across devices. If syncing is turned off, you won't be able to see the open tabs from Android on the desktop in 'Tabs from other devices'.
To check if your sync is on, first make sure you are signed in to the same Google account on Chrome on Android and on desktop. Then, check the Sync and Google Services settings.
On Chrome on desktop:
Click on the three-dots menu in the top-right corner.
Select 'Settings'.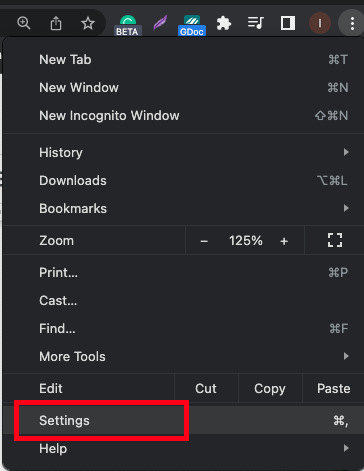 Click on 'Turn on sync' if the sync is off.
Then click on 'Sync and Google Services'.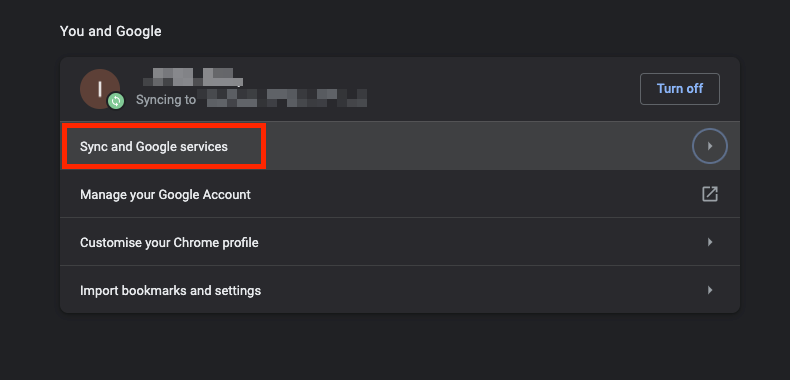 Select 'Manage what you sync'.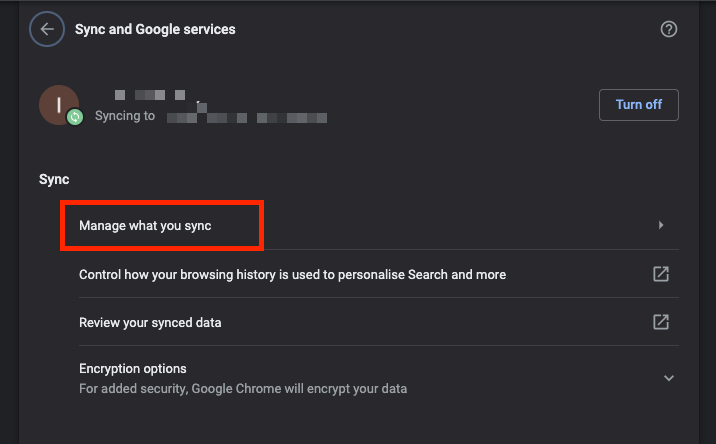 Select 'Sync everything' or 'Customize sync'.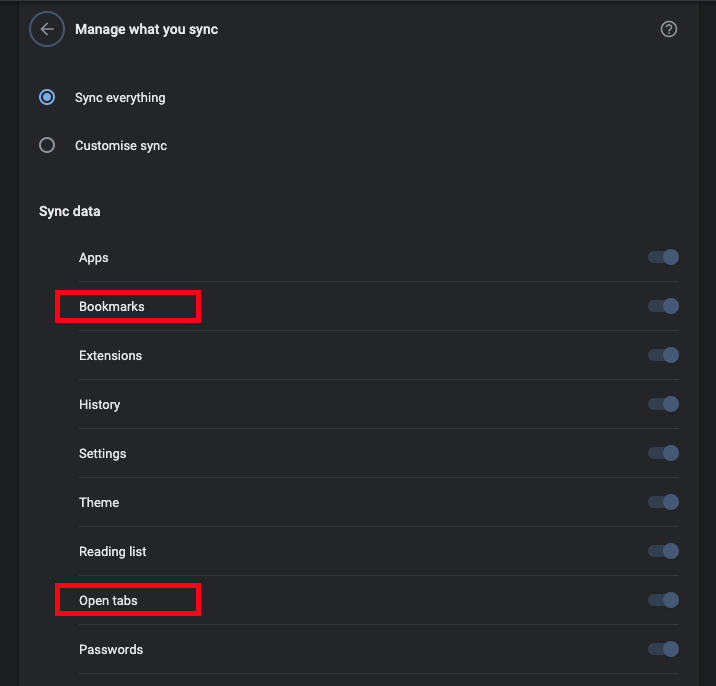 If you choose to customize sync, enable Bookmarks and Open tabs in the list below if they are disabled. Enabling them will let you see your browsing sessions on different devices and see all open tabs from your Android on desktop Chrome in the Tabs from other devices tab.
Now that you know how to bookmark all tabs on Chrome on Android, check out how to block inappropriate content on Chrome.